Wichita, Kansas: Why You Should Sell Your Home This Winter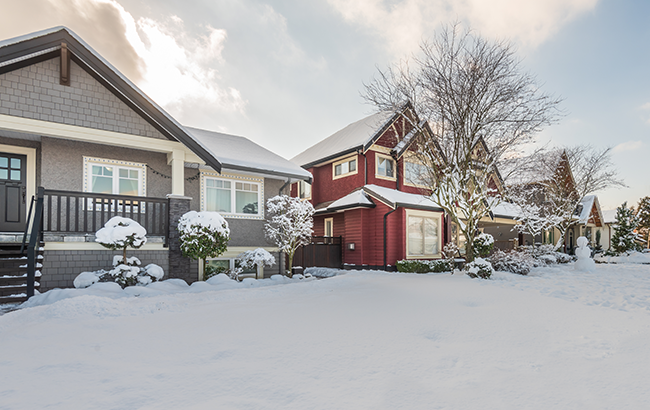 The winter season is a great time to sell your home. Buyers are looking for homes to buy, and sellers are feeling more motivated.
With the colder weather approaching, the time to sell your home is now. We will discuss some of the benefits of selling your home during the winter months throughout this guide. You'll soon see that there are many reasons why you should sell now!
The Winter Advantage
The winter months are when buyers are out looking for homes to buy. They're motivated because they don't want to deal with the heat in the coming months. It's also an excellent time for sellers because they know their homes will be in high demand.
You'll find that the market is much more favorable during this time of year. Not only are there more buyers, but they're ready to buy now! So if you're not in a hurry to sell your house, winter could be the perfect time for you.
Tips For Selling Your Home Now
Pricing your home properly is important when selling during this time of year. You need to set your price high enough so that it will be competitive with other homes on the market during this season and yet low enough so that you won't get stuck not selling it right away.
It's also important that you make sure all of the necessary repairs and updates on your property happen before listing it for sale. This is an important detail that can make or break a sale this time of year, where competition is fierce and buyers are always looking for the perfect place.
Sell Fast and Get the Best Deal
When you sell your home during the winter, it will be easier to find a buyer and move quickly. Remember that there's a lot of competition for homes during the summer and fall months, which means it takes longer to find a buyer. By selling now, you can get your home sold quickly and for the highest possible price.
Some people believe that "the value of their home goes down" when they sell in the winter, but this is not true! Your home's value won't decrease because you're moving it at a time of year when buyers are looking for homes. In fact, some experts say the value actually increases if you sell during the winter because there are fewer homes on the market.
An Added Perk
By selling your home in the winter, you'll have more time to find your next house. With more time on hand, you'll be able to search for other potential properties without feeling rushed or pressured.
Sell Your Home to Kansas Property Solutions
If you're ready to sell your home this winter, choose Kansas Property Solutions. You won't need to fix up your home, search for a realtor, or stage your home! We purchase home as-is and for a fair price with cash! So if you're trying to sell your house, we'll be happy to give you an offer that will be difficult to refuse!
We purchase homes in Wichita, Kanas, and other surrounding areas. So if you're ready to sell, contact us today to learn more and get your no-obligation offer.
Want a Fast, Fair, No-Hassle Offer on your House?
Need to sell quickly or just don't want the cost and delays of putting your house on the market and having strangers in and out of your house, possibly for months? We can help!