Wichita, Kansas: Sell Your Home Fast by Avoiding These 5 Common Mistakes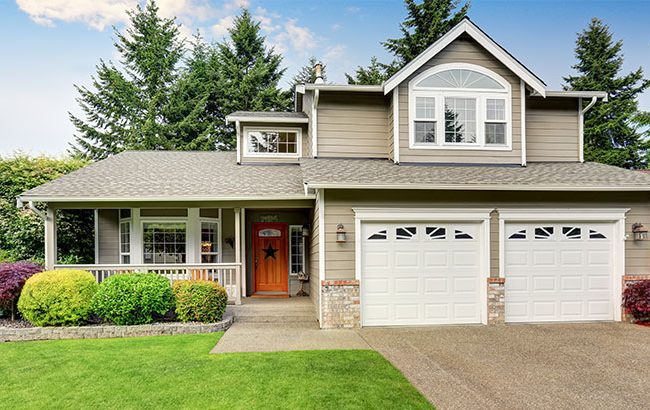 When you're ready to sell your home fast, you must avoid the following mistakes that can slow down the sale of your house. Houses have proven to be a hassle to sell, and selling them fast can be even more difficult. But when you stick to your game plan and avoid these five common mistakes, you're sure to have an offer on your house in no time!
#1 Not Sticking to a Budget
It's easy to get swept up in the excitement of selling your house fast and forget about how much you'll need to sell your house. But one of the most critical steps in getting your home sold fast is sticking to a realistic budget so you can stay on track. On top of that, you mustn't make major purchases on a whim and make a budget with which you can live. Start by going over a list of things that you need to sell your home. A few things that might be worth it to you may look like the following:
A professional photographer

A staging company

Small and large repairs

A home inspection

Professional cleaning

Paint touch-ups

Associated open house costs
#2 Failing to Price Your Home Appropriately
The first mistake many sellers make is pricing their homes too high. Why? Because selling your home at a high price means you'll have a harder time getting a buyer. Low prices are better because they force you to think about the most important thing – the money. To sell your home fast, always price it correctly. This is the only way you can achieve the maximum amount of money you can for your home without leaving room for negotiation. Appraisers will tell you that real estate prices are usually highest during the first half of the year, but they begin to drop as we go into the second half. Most home values fall in the summer and decline through the fall and winter.
#3 Choosing Not to Stage Your Home
You'll want your home to show better than it looks. So one of the first things you must do is to make sure your home is well-staged. This means taking the time to declutter and repair the small things that will make the house look good. Staging a home will go a long way in making sure that your home sells in a timely manner.
#4 Not Hiring a Professional Photographer
A good, professional photographer will help ensure that you have high-quality portraits of your home. This will greatly increase the attractiveness of your home, which will help to sell your home quickly, especially when it's listed online. Many buyers will start by looking online when they are in the market to buy, so you want to ensure that you have high-quality pictures of your home to post on social media and the local MLS.
#5 Failure to Stick to a Marketing Plan
A marketing plan is an essential part of selling your house fast. It's especially important in your first few months because you need to get your house sold in a timely manner in order to get your money. And if you fail to create a marketing plan, your home will sit on the market for months. Start by creating a marketing plan that appeals to your priorities. If you just want to get out of the house fast, start with a low price and market the home as a fixer-upper. If you're more interested in making money off your home, you still have to price it appropriately, but you can market it as a move-in-ready home that's ready for a family. Either way, create and stick to a marketing plan for the best results.
Sell Your Home to Kansas Property Solutions
If you live near Wichita, Kansas, and you're looking to sell your home fast, look no further than Kanas Property Solutions! We buy all kinds of houses with cash, and we're prepared to make you an offer too. Contact us today to tell us a little bit about your home, and you'll get an offer faster than you think!
Want a Fast, Fair, No-Hassle Offer on your House?
Need to sell quickly or just don't want the cost and delays of putting your house on the market and having strangers in and out of your house, possibly for months? We can help!