Top 3 Tips to Sell Your Home Fast in Kansas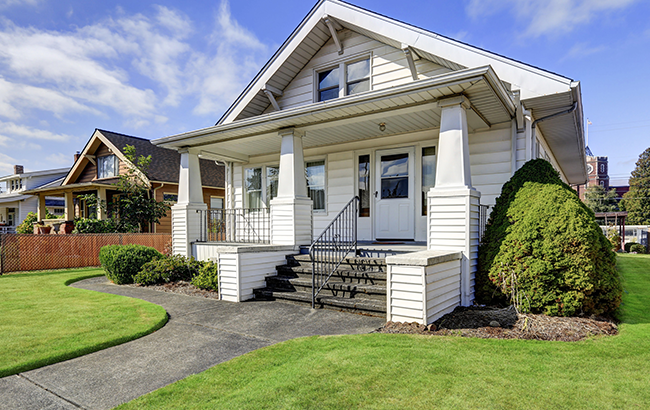 You've done your research, you've taken great care of your home, and you want to sell your house fast. How do you make that happen?
There are several things you can do to increase the chances of a quick sale. If you want to speed up the process, read on for these top three tips that are proven to work.
Do Your Research
Research areas you're interested in and what your property is worth. You can do this by comparing similar listings or researching home values in your area. Research comparable properties to determine an accurate asking price for your own home. If your home is a three-bedroom with two bathrooms, research homes in your neighborhood that have a similar configuration.
Other than researching the values of homes in your area, you should also refresh your knowledge of the real estate market in your area. Redfin is a great place to start since it has all the information about how the prices of homes rise and fall and how long it takes to sell the average home.
Doing all this research will help you set expectations, define a timeline, and set a price for your house.
Set an Attractive Price
If you want to sell your home fast, you need to set an attractive price. A home priced too low might not attract the right kind of buyer. Conversely, if your home is overpriced, it will take forever to sell, and you'll be stuck with a property that isn't generating any offers.
When you set a price for your house, you shouldn't only rely on what your home is worth today. Instead, you should think about what buyers may see as a fair price based on similar homes nearby. Remember that real estate prices are constantly changing too!
Showcase Your House
One way to sell your home fast is to show it. You should be open to showing your house to prospective buyers from the start. You can do this by hosting open houses or private showings. You may be apprehensive about strangers coming into your space, but remember that they have the potential to make an offer on your home.
Before showing off your house, make sure to stage your house and get the front yard in shape. These steps to ensure your house looks well-kept will help potential buyers envision purchasing the home.
Sell Your Home Fast with Kansas Property Solutions 
If you're looking to sell your home fast, contact Kansas Property Solutions, a home buying company located in Witchita, Kanas, and the surrounding areas. We'll buy your house as-is with cash and a fair offer that you just can't beat. We'll even help pay for the closing costs, and we can close in as little as a week or on your timeline; if you're ready to learn more about selling your house to us, then contact us today, and we'll make you an offer on your home in no time!
Want a Fast, Fair, No-Hassle Offer on your House?
Need to sell quickly or just don't want the cost and delays of putting your house on the market and having strangers in and out of your house, possibly for months? We can help!