How to Sell Your Home in the Winter: Strategies for Selling in Kansas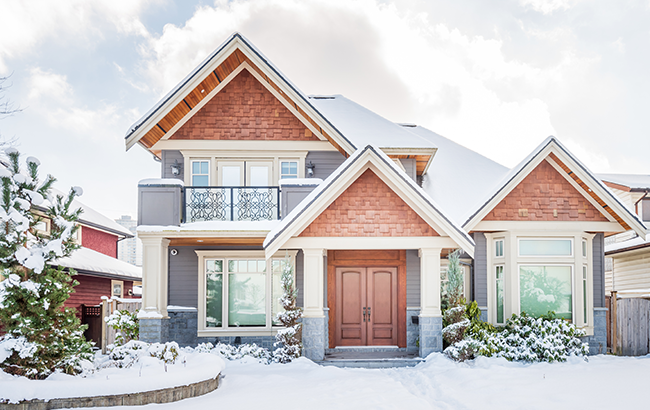 Are you needing to sell your home in the winter but feel like you're having difficulty finding an offer that works for both you and the buyer?
Selling a home in the winter can often be disheartening when sellers keep hearing that spring is the better time to sell. But in the case that you don't have time to wait around to sell your home, here are a few tips for getting your house ready to sell and increasing your exposure on the market.
Get Creative with Your Marketing
When a buyer finds your home online, they know there's a chance they might want to see the house in person. Depending on your current address, it may be hard to schedule a tour, or your agents might not be able to help. To get a buyer to come to see your home, you need to make sure your listing looks great. Here are a few things you must add to your listing:
Professional photos of your home

Neighborhood proximity to schools, shopping, etc.

Design features

Property details (square feet, backyard, etc.)

HOA/neighborhood perks
To get creative, set up a website or a blog about your home, or at least advertise on social media. Doing this is a great and modern way to give potential buyers more information and get them excited about coming to a showing or open house.
Showcasing Your Home in the Winter
When you're looking to sell your home in the winter, there are a few things you can do to make it seem more appealing. First, you want to make your home look and feel cozy. When people come into the house from the cold, that warm,  comfortable feeling can have people interested in just a few minutes. You can make the home look this way by staging blankets and pillows draped over couches and beds. If you have a fireplace, turn it on to highlight this cool feature.
Another thing you want to do is keep the home smelling good. Whether it's freshly baked cookies for an open house or a few scented candles, a home that smells good is always more welcoming.
Decide how you want to present your house to the market. If it's going to be an open house, ensure that the house is in showable condition. If you are hoping to find a buyer for your home quickly, you may want to work with an agent specializing in expediting the home selling process.
Get Organized
When you put your home on the market, you must be organized for many reasons. but here are just a few:
You want your home organized and clean for showings.

You want all your things ready to be packed when the home sells.

You want to manage your schedule to cater to potential buyers who want to see the house.
Sell Your Home in the Winter or Any Season with Kanas Property Solutions
Did you know that the easiest way to sell your home in the winter or any time of year is with Kanas Property Solutions? If you have a home to sell in Wichita, Kansas, or another surrounding area, you might be interested in speaking with us! We purchase homes for a fair price with cash directly from the buyer. And we buy it as is! No need for a realtor, staging, or doing repairs with us! Ready to learn more about our process? Contact us today for a no-obligation offer on your Wichita house!
Want a Fast, Fair, No-Hassle Offer on your House?
Need to sell quickly or just don't want the cost and delays of putting your house on the market and having strangers in and out of your house, possibly for months? We can help!