Fall Curb Appeal: How to Get Your Yard Ready for Fall in Kansas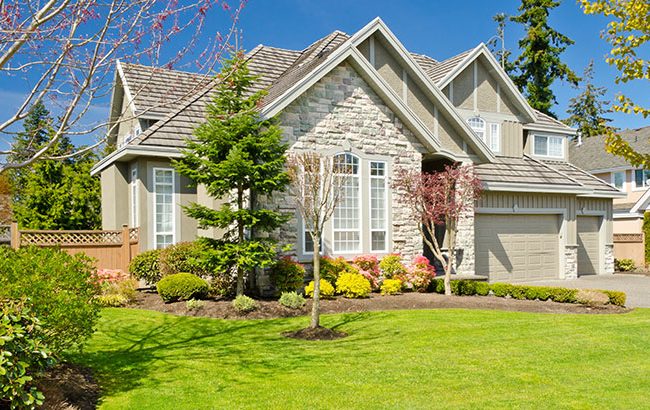 One of our most favorite seasons, fall, is here! So if you're about to sell your home, it's time to add some fall curb appeal to your yard!
Are you looking for an easy way to make your home look more welcoming this fall season? Adding some fall curb appeal by adding decor, flowers, and pumpkins is the key to catching the eye of potential buyers. Keep reading to learn more!
Decorating Your Porch for Fall
When it comes to decorating your porch for autumn, there are unlimited options! Grab some pumpkins of all different sizes and colors and use them to line your porch. Or if regular pumpkins aren't spooky enough, get the family together to carve some jack-o-lanterns to put on display. For your door, you can hang a festive fall wreath and put out a fall-themed doormat that welcomes everyone inside. Another great way to decorate is to wrap a fall-colored garland around your posts and railing. Whether you choose to go all-out on your front porch or add a few accents here and there, the fall decor can transform your home into a welcoming space that everyone wants to check out.
Fall Flowers for the Front Yard
Consider using mums, asters, and pansies for some fall flowers that your neighbors will be asking about all season long. You can choose to plant them right in your front yard or make a stunning arrangement or two using some oversized porch planters. Mums and other fall flowers come in various colors, so don't be afraid to mix and match plants and colors until you create the perfect arrangement to match the rest of your decorations. Whether you choose something in a darker color palette like green and purple or something more neutral like oranges, yellows, and browns, potential buyers are sure to appreciate the effort! 
Keep Your Landscaping in Shape
In the fall, the leaves that change colors and fall onto the lawn might be pretty at first, but too many leaves can make the yard look sloppy. Make sure to rake up the bulk of your leaves and keep the lawn in good condition. You might also want to winterize the lawn to make sure the grass stays healthy through the first frost and signs of winter. You can easily pick up a bag of fall fertilizer, give the lawn one last mow, and leave it alone for the next owner to care for.
Kansas Property Solutions Wants to Buy Your Home
While adding some fall curb appeal to your home is one way to rope in some interested buyers, a fast and easy way to sell your house is selling to Kansas Property Solutions, a home buying company located in Witchita, Kanas, and the surrounding areas. We'll buy your house as-is with cash and a fair offer that you just can't beat. If you're ready to learn more about selling your house to us, then contact us today, and we'll make you an offer on your home in no time!
Want a Fast, Fair, No-Hassle Offer on your House?
Need to sell quickly or just don't want the cost and delays of putting your house on the market and having strangers in and out of your house, possibly for months? We can help!