5 Things to Consider When Selling Your Home in Wichita, Kansas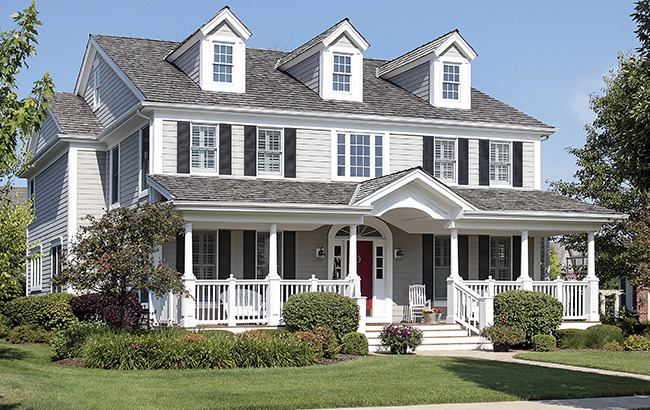 Selling your home is a significant undertaking. And not just because it's filled with memories. It's also time-consuming, stressful, and expensive.
You might not realize just how much work goes into selling a home on your own. So before you start the process of putting your home on the market, here are five things to consider that will help make the process smoother.
Time
It's important to give yourself enough time. It may take a few months for your home to sell. If selling fast is the highest priority, you might want to consider other options outside of selling the traditional way. Keep reading to learn how you can sell fast for a great price.
Budgets
Something you will need to consider is your budget. There are many factors involved in selling a home, and you need to account for them. Carefully map out how much you want to spend and what you can afford. Budgeting now will help you determine the best way to sell your home and make any necessary compromises.
For example, if I am trying to sell my house Wichita, but it needs a lot of work, decide if you have the budget to do some minor renovations. Do you have the budget to hire a title company? What about a budget to pay real estate agent commissions and closing costs. Make sure to get quotes and funding for all of these things before you list your home on the market.
Renovations
If you've recently renovated your home, make sure to document the renovations in detail for potential buyers. Listing these details could help convince them that they will get a like-new house. Doing this will help with the sales process, and it might even help you get a higher price if they have a specific idea of what they want.
Staging
When you think about staging your home, you might assume that it simply means throwing some items on the couch and making sure fresh flowers are in the vase. While those things are essential, they're just the tip of the iceberg when it comes to staging your home.
Staging is more than just making the space look nice. It's also about highlighting what makes your home unique so potential buyers can easily picture themselves living there.
So, before you start packing up all of your belongings, be sure to prep your home for showings by following these easy steps:
Declutter personal items

Clean every space and surface

Pack away personal items and memorabilia

Stage furniture to give the rooms more space

Keep decorations minimal

Open the curtains to let the light in
Showings
House showings are a big part of the process of selling your home. If you have a good realtor, they'll take care of most of this for you. But you'll want to prepare yourself before showings begin. Most real estate agents need you to be out of the house when they are showing it, so you will need to keep your home clean at all times and keep your schedule open to sudden changes.
Selling Your Home is Easy With Kansas Property Solutions
If you're selling your home and need to sell fast, reach out to Kansas Property Solutions. We buy houses as-is, and we'll pay cash. We can even close in one week! We'd love to hear about your Witchita, Kansas home and give you a no-obligation offer, so contact us today!
Want a Fast, Fair, No-Hassle Offer on your House?
Need to sell quickly or just don't want the cost and delays of putting your house on the market and having strangers in and out of your house, possibly for months? We can help!